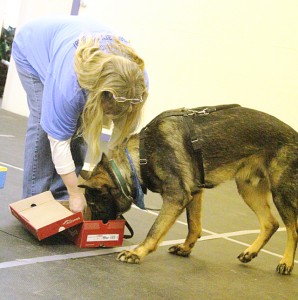 Scent work, or K9 Nose Work®, is fast becoming one of the most popular activities for dogs in America—and for good reason. It's easy to learn, terrific fun for both you and your dog, and any dog with a nose can participate and enjoy it. What's more, tapping into one of your dog's most fundamental abilities is both satisfying and exhausting for her. After each class, she'll be snoozing happily at your feet.
This Class is for any dog with a nose!
Length : Each class is 6 Weeks in length
Intro to K9 Nosework® ~ e-mail sue@yourdogsplace.com to be put on the waiting list for the next Intro Class.
Intro to Odor~ This class follows the Intro to Nosework class and will meet at the same time as your intro class does.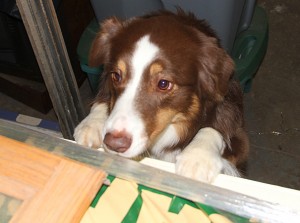 Intro to Vehicles & Exteriors ~ This class is the third in the intro series. It will meet in the same time slot as the other 2 intro classes for your group.
Continuing Nosework~ See online schedule for times.
Private Nose Work Sessions ~ prefer to work one on one or need to have some extra help? Sue is available on a limited basis for private sessions. E-mail sue@yourdogsplace.com to set one up 🙂
Cost: See online schedule for current pricing.
Prerequisites: Current on Vaccinations (please bring proof)
The class covers: Hooking your dog on the scent work game with a favorite toy, teaching your dog to find three scents (birch, anise, clove), and then playing the find it game!
To sign up for a class or get help with your dog's manners
Online click here or call 570.493.2353 or email us at sue@yourdogsplace.com today.