Early puppy training is essential if you want a well-behaved, friendly adult dog. Come to Puppy School for the A to Z on house-training, to teach your puppy good manners and habits from the start, and to prevent your puppy from developing behavior problems like fear and aggression.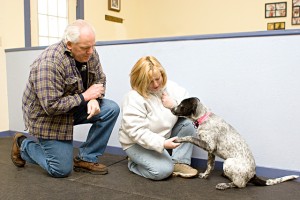 For: Puppies 8–16 weeks of age on start date
Length: 6 (six) 45 minute group sessions.
When: See online schedule for times.
Where: Your Dog's Place, Honesdale, PA, (click for map)
Cost: See online schedule for current pricing.
Prerequisites: First set of puppy vaccinations (please bring proof)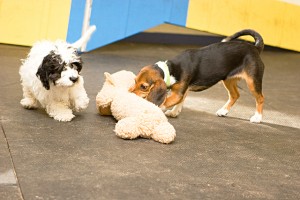 The class covers: Puppy parenting 101, including house training, socialization, chew training, teaching your puppy to enjoy being handled, teaching your puppy to be gentle with her teeth, and preventing problem behaviors. Puppy manners, including sit, stay, and coming when called.
To sign up for a class or get help with your dog's manners
Online click here or call 570.493.2353 or email us at sue@yourdogsplace.com today.