Sue Frisch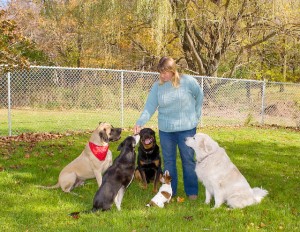 Sue Frisch is a professional dog trainer with 25+ years of experience working with dogs and their owners. She is a member of the Association of Pet Dog Trainers (APDT) and the National Association of Canine Scent Work (NACSW) and Tri-State Dog Obedience Club (TSDOC).
After 25 years managing an animal shelter while also running a dog boarding business at her farm and teaching training classes at night, Sue's expertise includes everything from basic manners training and behavior modification to dog psychology, nutrition, and exercise. Over the years she has worked with hundreds of families and their pet dogs.
Sue knows that the science of canine behavior and training—and the resulting training techniques—is a field in constant development, and she makes sure to keep abreast of the latest discoveries. She regularly attends seminars with eminent behaviorists and dog trainers, and reads every significant book and publication on relevant topics. She is currently an American Kennel Club Canine Good Citizen Evaluator, a Certified Nose Work Instructor (CNWI) with the National Association of Canine Scent Work (NACSW) as well as a National ORT Coordinator and a member of the Trial Team.
Through her business, Your Dog's Place, LLC, Sue helps dog owners train dogs of all sizes, ages, and temperaments to be polite four-legged family members as well as offering all levels of K9 Nose Work® classes—and she gives dogs a home away from home when they board at her farm, Countryside Kennels.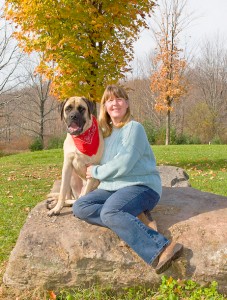 Sue lives in Honesdale, PA, with her three dogs Monkey, Fiona, and Sully.
Examples of Continuing Education
K9 Nosework Camp
Ian Dunbar, Ph.D: Science-Based Dog Training
Pam Dennison: 3-Day Shaping Camp
Leslie Nelson: Tails U Win
John Fisher, Peter Neville, Robin Walker: Understand Aggression
Sue Sternberg: Canine Behavioral Assessments
Gail Fisher: Clicker Training
Gary Wilkes: Clicker Training
Chris Bach: Third Way Training
Dee Ganley: Nose Knows
Dee Ganley: Reactive Dogs